Nick has been dedicated to his personal training clients for over 10 years. As well as this invaluable experince he has achieved qualifications with A.C.S.M, N.A.S.M, Athletes Performance, Charles Poliquin as well as a Diploma in Health Management.

Nick has all the technical skills necessary to ensure you are able to achieve your health & fitness goals. Nick is one of the UK's top fat loss and strength conditioning coaches and has featured in leading magazines and national newspapers covering all aspects of personal fitness. He trains a variety of dients including high profile celebrities, international royalty and business leaders.


---
James Ollerenshaw (Managing Director, Curzon PR)
"I took part in a feature for The Daily Mail newspaper to see how fit I could get in just six weeks. Thanks to Nick's excellent training and nutritional advice I was able to cut my body fat in half. I can't recommend him highly enough. If you're serious about getting in shape, he's the best personal trainer you could hope to find."
A word from Nick Mays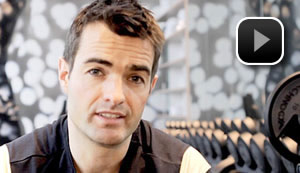 I'm a lifestyle coach. If you want fast, sustainable results you need to focus on all aspects of wellbeing - nutrition, stress, sleep, hydration, supplementation as well as exercise. Get this right and with my guidance you will not only look amazing but also feel great.