At figureworx I believe nutrition & lifestyle are the most powerful tools available to change the way you look and feel. It is the key to reducing body fat.


My aim is to give you the knowledge to make the right nutritional and lifestyle choices. I will provide you with:


• Menu options for breakfast, lunch, dinner and snacks
• Lifestyle recommendations for improving sleep, increasing energy and vitality
• Realistic healthier options when dining out
• Suggested supplement protocol


This doesn't have to be difficult. All I ask is that you're open minded and prepared to engage in the program, the rest I will sort out. My role is not to disrupt your life - just enhance it.


---
James Ollerenshaw (Managing Director, Curzon PR)
"I took part in a feature for The Daily Mail newspaper to see how fit I could get in just six weeks. Thanks to Nick's excellent training and nutritional advice I was able to cut my body fat in half. I can't recommend him highly enough. If you're serious about getting in shape, he's the best personal trainer you could hope to find."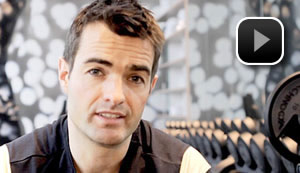 I'm a lifestyle coach. If you want fast, sustainable results you need to take into consideration all aspects of wellbeing - nutrition, stress, hydration, supplementation as well as training hard. Get this right and with my guidance you will not only look amazing but also feel great.